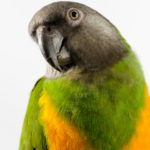 I wasn't sure what I was doing when Cody's mom contacted me. I've never worked with birds before, but I have to say, it was an incredible treat! Cody seemed to know what we were doing, mugging for the camera, curiously watching and playing for us. I think we got some amazing images from his […]
Testimonials
What my clients are saying.
The kids LOVED the pictures. I have them at my desk at work and love showing them to each and every person that comes by. People are amazed by them.

- Susan O.

John was so personable and the whole family enjoyed the photos session.

- Sarah W.

(John) is talented and a pleasure to work with during the session.

- Dorothy H.