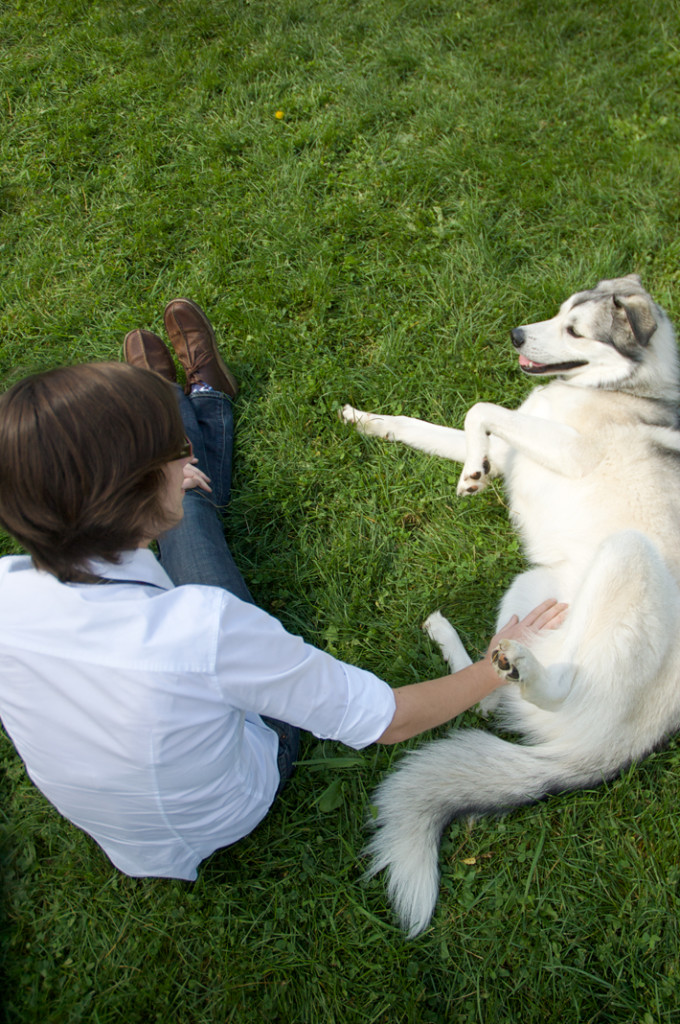 Everything starts with a personal consultation. I work closely with you in determining how to best represent your pet. Together we choose a setting and style such as documentary or formal portraiture, keeping in mind how you want the final images to fit in your home.
Sessions are engaging and enjoyable for animal, owner, and artist alike. Throwing balls into a brilliant blue sky, I capture your canine's flying fur. Lying on floors, I patiently wait for the unguarded feline stretch and coo. Your pet brings their own unexpected antics to their session, which I delight in capturing.
The end result is a body of work that expresses your pet's lovable uniqueness which we transform into a curated collection of portraits. In the in-home review session, we review your images in detail. Whether you select mounted wall prints to display or custom albums, we work together to showcase the narrative of your pet and design a collection to fit in your home.
I am available for portrait sessions in the Greater Boston area, as well as in other locations.*
My creative fee for a 1-2 hour session is $250, with clients typically budgeting between $400 and $2000 for prints and albums. Elder and ailing animals receive priority scheduling.
Contact John
To give a session as a gift we can either design a package together or I offer a few options for gift certificates, each is a finely printed 5×7 card with an envelope of your choosing to give in style. To learn more and buy go to my Gift Certificate page.
*travel and other fees may apply